Senior Mechanical Engineer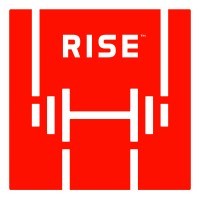 RISE Robotics
Somerville, MA, USA
Posted on Thursday, September 28, 2023
About RISE Robotics
Founded in 2011 by graduates of Massachusetts Institute of Technology and Rhode Island School of Design, RISE Robotics is a high-growth technology company backed by The Engine, a Tough Tech venture capital fund built by MIT, Greentown Labs, and Techstars. RISE Robotics is leading the way to Zero Emission heavy machinery by providing the world's most efficient and productive alternative to hydraulics.
Role & Opportunity
At this pivotal point in company growth, RISE is looking for a passionate and team-oriented Senior Mechanical Engineer to join us in shaping the future of heavy duty linear actuation and heavy machinery. Your end-to-end engagement will include product development from concept through detailed design and prototype testing to progress new projects through the engineering lifecycle. You will play a key role in launching the next generation RISE hardware, from demonstration proof of concepts through product design.
In This Role You Will:
Develop proof of concept demonstration systems from requirements definition, concept design, engineering, analysis, through prototype testing and product demonstration stages prior to detailed engineering handoff
Progress mechanical systems through design gates via trade off studies, analysis, and design reviews
Direct activities to solve complex design and manufacturing challenges; support cost reduction and yield improvement efforts; and invent and commercialize new technologies
Plan and perform statistical analyses to characterize process and design interactions
Generate best practices guidelines and documentation to enable efficiencies in future hardware development and launch activities
Drive clear and accurate communications and recommendations to peers and senior management by distilling complex technical challenges, outlining options, and providing supporting data
Travel to domestic OEM partners, with small potential for overseas travel
Ideally You Have:
5+ years experience as either a Mechanical Design Engineer or similar role, directly contributing to R&D or Product Development involving complex, electro-mechanical system development and integration
Proven technical aptitude and experience with electro-mechanical design and related manufacturing processes that might include: complex mechanical assemblies; rotating machinery; tolerance studies; design for assembly / manufacturing; EE and ME component and material selection; FMEA; design for life
Experience with fabrication processes, such as metal forming & CNC, injection molding, adhesives, composites, and complex mechanisms
Demonstrated working knowledge of ASME Y14.5 GD&T
Proficiency with 3D design tools like SolidWorks and other CAD suites; knowledge about CAD design best practices, such as master modeling vs incontext design, etc. (SolidWorks knowledge is a plus but not required if demonstrated an ability for rapid software onboarding)
Knowledge and demonstrated experience with FEA analysis and verification of results
Proven troubleshooting skills and structured problem-solving approach
Experience leveraging manufacturing data to identify design and assembly issues and subsequently drive continuous quality
Working knowledge of bearings, linear guides, electric motors and drive train and rotating machinery component selection
Some programming experience in Python, MATLAB, LabView or other data acquisition and testing experience
Understanding of FEA for linear and nonlinear materials and experience with exploring the design space via parameter optimization
Experience working cross-functionally in a dynamic, high tech, startup environment
Experience with lifecycle testing
Hands-on experience with CNC, mills, lathes, drill presses, etc
At least a Bachelor's degree in Mechanical Engineering or related engineering discipline.
Competitive compensation package, including equity options
Health, dental, life, and disability insurance
Blue Cross Blue Shield health insurance policy (RISE pays 70% of the premium)
401(k) program
Twenty days PTO and ten office holidays
Flexible/hybrid work options
Weekly lunches and company outings (holiday parties, milestone celebrations)
Free parking/T accessible
Located in Union Square
RISE Robotics is an equal opportunity employer that values diversity at all levels. All individuals, regardless of personal characteristics, are encouraged to apply.